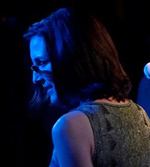 Olive (aka Stefanie Coyote), vocalist, is a screamer and a belter but has been known to also sing a lovely ballad and has been doing so on and off for...well too long to tell. She is a member of the Church of Rock and Roll and has been dedicated to the faith since...well too long to tell. Her previous endeavors include working in film, politics and food.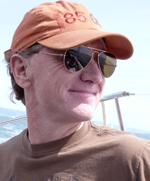 James Redford is a screenwriter and filmmaker by day, a woefully obsessed guitar player by night. He hopes never gets his fingers chopped off or goes deaf (Some say he already has). He'd be long dead by now if he hadn't had a liver transplant, so he likes to help spread the word about the miracle of organ donation. Other than, he loves to surf and ski when can. And tries not to eat too much candy.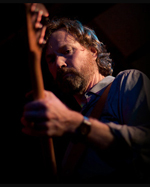 Brain surgeon and rocket scientist by day, bassist Eric Lyons blows off steam by thumping his instrument on stages all over Marin. A self-proclaimed "rock star" whose photo graces the bathroom wall of The Village in Corte Madera, Eric likes to hob-knob with acquaintances and relatives of the rich and famous. He's currently working on the biopic, "Mick Jagger's Bay Area Limo Driver and Me".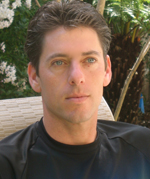 Justin Ganz has been a musician in the Bay Area for over twenty years and studied at Dominican University as a music major. He has played many local benefit shows, clubs and festivals with various local musicians in the area over the years.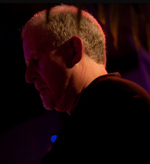 Steve Riffkin has worked in music and theatre - locally, nationally, and internationally - for the past 35 years. His award winning children's theatre company, "Kids' Writes", toured the U.S and Canada throughout most of the '80's and was a hit show on Nickelodeon. As the Artistic Director of Peace Child International, Steve set up youth exchange programs with the former Soviet Union, South Africa, and many other countries, and, in the process, became the first American to sing the song "Back In The U.S.S.R." with a Russian rock 'n' roll band (both here and in Moscow). His many musical arrangement credits include Jimi Hendrix' "Purple Haze", played around the world by the Kronos String Quartet. For many years now, Steve has led the performing arts program at Marin Country Day School. In 1977, he was a landslide winner on TV's "Name That Tune".